All Inclusive Photo booth

Livonia Photo Booth
Powered By

Lets get this party started!


Located in Livonia, MI we are the premiere photo booth rental company in Southeastern Michigan. If you are looking for a fun and easy way to spice up your party or special event, you are in the right place. At Livonia photo booth we know how to have a good time and it shows. With our customized photo booth rentals you will have a great way to document your special night or event that will last forever. We even personalize all of your photos with your event info or logo.
Photo booths are great for any event and for any ages. We have brought the fun to all types of events.


party & Special event photo booth Rental


Wedding Receptions- Lets be real, sometimes weddings can be a bit stale, sometimes even downright boring. What better than a photo booth to keep the party poppin?
Birthday Parties- How great to find something fun for kids and adults alike.
Corporate Events-Don't be that boring business that doesn't know how to have fun.

School Events- Whether public or private school, pre-school to college, fun for all!
Family Reunions- This is one we never thought of until we had someone book one. Easy way to get all those family pictures that are usually dreaded. It's easy to get everyone to smile in a photo booth.
Bar Mitzvahs and Bat Mitzvahs- Do you need a bit more chutzpah for your child's journey into adulthood?
Christmas Party- X-mas party photo booths are fun for all. It is hard to be a Grinch when you are wearing any of our Christmas themed props.

And more- Just because we do not have it listed does not mean we can't do it. Ask and you shall receive.

Social Media Sharing straight from the booth


Every booth we use has the ability to text or email to your phone or email account making it a breeze to share on Facebook, Snapchat or Instagram. We call it a smart photo booth. This is a great option for sharing with friends or family members that could not make the event and the greatest thing about it is that the photos are shared in real time. It is the next best thing to your loved ones being there.

---

Green Screen photo booth


With our green screen upgrade you can be anywhere. We have several backgrounds to choose from. From the ocean front beach to New York city, the possibilities are endless. The green screen is not something that is offered by most photo booth companies, we stay on top of the latest trends and always bring you the best possible experience for an affordable price. We concentrate on value, not on being cheap.

Video Messaging Photo Booth Rental for Hire!!!

We are proud to announce the addition of video messaging. We are now offering unlimited video messages along with the standard unlimited photo prints. Allowing any one of your guests to record a special video just for the guest of honor, be it a bride, a birthday boy or girl or the high school graduate. This is a great innovation in the photo booth realm. These video messages will be great memories for you to watch years from now. They also add quite the unique touch to a wedding especially since we all know that the bride and groom never have enough time to speak with everyone as much as they would like at their wedding. The best part about the addition of this service is that it is absolutely free to you! We have decided not to charge any additional fee for this service, we look at it as an extra value added feature when you book with us. We have always used inclusive pricing and we never plan to change that. It is simpler for you and provides the greatest value for the buck. If you have any questions or would like to book your own video message photo booth please feel free to call us today or use the contact form above to get a free quote or check availability. If we are unable to answer the phone please leave us a message and I promise you someone will get back with you very promptly.
---
Why rent your photo booth from us?

-All inclusive pricing! Everything is included, we won't nickel and dime you.

---
-Free unlimited video messaging.
---
-We have experience from thousands of events.

---
-We supply a huge box of props and are always adding to our collection.

---
-We are a family business not a huge corporate entity.
---
-Competitive Pricing, probably less than you would expect.

---
-Every photo is personalized with your graphic and or name.
---
-Unlimited visits and prints from the booth.
---
-USB flash drive of every picture taken in the booth.

---
-This is a big one.... We know how to party!

---
-We use only top notch photography equipment. Your pictures will be clear and crisp.
---
-Your own personal booth attendant that will be fun and attentive but will also be professional.

---
What's Included with every photo booth rental?

On-site attendant- Every photo booth rental includes a fully trained on-site attendant to ensure that you get the most out of your booth. Your attendant will be in charge of setup and breakdown at the end of the night and will allow you the time you need to mingle with your guests.

Unlimited on-site prints- We make prints for everyone in the picture, we can also make extras in case grandma wants a copy.

Unlimited sessions- As many as you can fit in, all included in the price.

Free props- We can bring our box 'o' props if you would like, or you can opt to leave them in their crate if you would like a more classy experience.

Professional equipment and high resolution photos- We are a professional company with professional equipment, rest assured you will be getting great quality at an affordable price. Full color or black and white.

Usb flash drive- We provide you with a digital copy of every single photo taken inside the booth the night of your event. We also keep every photo in cloud storage in case you lose any of your photos from your special night.

Customized logo or graphic- We will put a logo and or names at the bottom of each print. This adds a real personalized touch.

4 hour rentals and up come with 1 hour downtime- If you need to close the booth down for a while. We provide this option for those unexpected things that may or may not come up on the night of the event. This is included in the pricing.

Open air photo booth
Ask about our open air photo booth rentals. Open air photo booths are the latest innovation in the photo booth industry. Listed below are a few of the instances that you might prefer to have an open air photo booth at your next event.
You prefer open spaces because of claustrophobia. :)
You would like to replicate a red carpet look.
You prefer to take pictures that will include a lot more people, great for group and family shots.
Also, don't forget that we have a green screen package available for our open air booths. If you prefer to rent an open air booth just let us know and we will be happy to accommodate your request.
Areas we serve

Any and everywhere! We are based in Livonia, Michigan but we serve the entire Southeast Michigan area. Oakland, Macomb, Wastenaw and Wayne counties. Canton, Wayne, Westland, Plymouth, Garden City, Dearborn and Dearborn Heights are all cities that we visit frequently. We also do a lot of rentals in downtown Detroit. We can also travel anywhere for a reasonable destination fee depending on your location. We strive to make every event fun and memorable we hope you invite us! Hire us for your next special event! Use the contact form to check date availability. We can also be reached by phone @
734-206-2381
.
Check us out on Google+ And facebook
We are the preferred photo booth vendor in Livonia, Michigan.
Livonia Photo Booth Rental
Livonia, Mi 48152

Powered by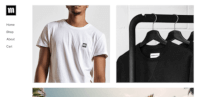 Create your own unique website with customizable templates.