Study finds health benefits from using photo booth

Stressed out? We have great news. Dr. James Muller, who is a Psychologist at Stuttgart, found in a clinical study that using a photo booth can actually reduce stress levels and promote happiness, and may even help with stress related diseases.

The research study makes the connection of the joy of taking a photo in a photo booth to lower levels of stress and improvement in overall health. stress levels, and improved health. The act of using silly props and faces can attribute to an alteration in mood that is uplifting, rejuvenating and an overall great tool to combat stress.

Spending time in a photo booth with your friends and loved ones is not only fun, but it also makes you happy, and when your happy you become less stressed. Photo booths also promote interaction and are a great choice to keep your guests entertained. If you use a photo booth and do not have a good time then there probably isn't much that will make you happy. ;)

So there you have it folks. So know when you consider a photo booth for your next event be sure to keep in mind all the added bonus benefits of stress reductions and overall mood improvement. Hopefully sometime in the near future your local shrink will employ a photo booth in their group therapy sessions. wink wink. If you would like more information on renting from us or would simply like to check availability please feel free to fill out the contact form below or give us a call at 734-206-2381. Be happy, rent a booth!


Powered by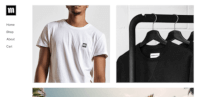 Create your own unique website with customizable templates.