Photo Booth Canton

Photo booth rental in Canton,MI


When people think of photo booths they think of fun and spontaneous good times. Maybe you are having a party or a small get together with some friends and family and your thinking about renting a photo booth.

You will not go wrong when you choose Canton photo booth rental. We have a team of professionals who are waiting to assist you in your photo booth rental journey. When you call us you can trust that your photo booth will be set up in no time.

Our staff of professionals will ensure that they set up a state-of-the-art photo booth experience for you. We have some of the best photography equipment in the industry that we will bring with us including all of the props.

We greatly stand out from other photo booth rental companies because one thing we pride ourselves on is putting our customers first in every thing that we do. Some photo booth rental companies provide very little in way of support on the day of your event. We provide hands on support while the booth is in use. If several people are in the booth we adjust the zoom on the lens to ensure everyone will fit in the photo, if only two are in the booth we will zoom back in to ensure a picture that looks great. Some companies set it and forget it, I once attended a wedding and the photos turned out very poorly because the zoom was set once and was not adjusted at all, this meant that when eight people went into the booth you could hardly see everyone, but when two people went in the picture had way to much empty space around the subjects. The most shocking thing about that situation was that the rental was not cheap! They were priced on the higher end and that just goes to show you that expensive does not always mean good quality. We are the best of both worlds, cheap pricing but quality results.
Party photo booth rental


We provide

photo booth rental in Canton

for a number of different events including;

Wedding Reception

Corporate Events

Birthday Parties

Family Reunions

Bar and Bat Mitzvahs

Private and Public School Events

Red Carpet Events
Any other event you can think of we can set it up

Our team provides the highest quality of service to all of our customers. You can rest assured that when you hire us for your photo booth rental needs you will be happy with your decision. We are polite, professional and punctual.

Another reason why people love to work with us is because we make sure you get the highest level of quality without spending a fortune! All of our pricing is very affordable regardless of your particular needs. You get a much better bang for your buck with us, we truly do give you more for your money.
Reasons to use us for your Next event

We go the extra mile by offering colored backgrounds that can match your color theme. ($25 additional)
We can provide a fully customizable printed vinyl backdrop with your own design or logo. (additional fee applies)
Our fully trained attendants provide full support throughout the rental, allowing for any number of guests to fit in the photo
We have five booths available in each location which means we have more availability than the other guys. Popular days fill up quick but with so many booths available this will not be an issue.

We keep a professional appearance to provide a classy experience for your event. We can make it fun and silly or fabulous and chic.
Give us a call or use the quote form at the top of the page to find out what our current specials we have running. We are definitely one of the best if not the best
photo booth rental canton
has to offer and we look forward to proving that to you soon!
Canton Photo Booth Rental
5840 Canton Center Rd ste 113
Canton, MI 48187

Powered by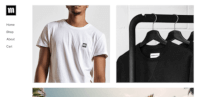 Create your own unique website with customizable templates.